Description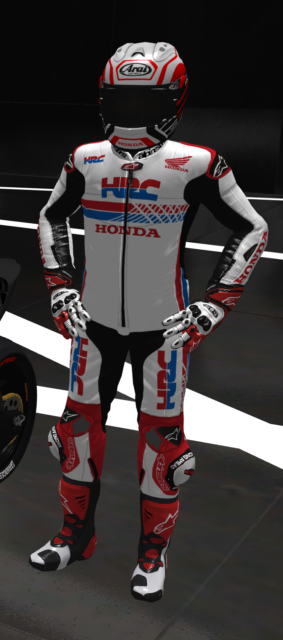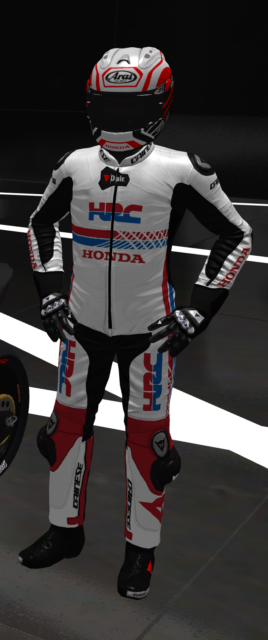 Alpinestars suit are taken from RaceDeparment in MotoGP 17 series (author: Speedster05) and it was converted to GPBikes (link: https://www.racedepartment.com/downloads/hrc-honda-livery.18424/).
Dainese suit are maden by me, taken the reference from Alpinestars suit, with Rider Template v1.5 – GPB-Mods.com (link: https://gpb-mods.com/rider-template-v1-5).
Maybe Dainese is not be perfect, because I don't have 3d editor. Both suits are maden with PaintED.
If someone want to improve them, no problem. I hope that you like and enjoy it.