Description
FIRST RELEASE OF THE YAMAHA YZF – R1M, made by Zonta_84!
 Currently this bike mod only contains one bike, which is a Yamaha 1000cc 'racing modified' bike, which runs Dunlop Moto2 tyres. In the future, I want to add more bikes, the first one on my list is a BMW 1000cc mod, which I hope to bring in the near future.
I want to thank certain people who have helped me during this process;
Testers; BNJMN, Daniel Savani, Lu_CoideRock241, FIXXER 1001
Bike model; Adrmelandri
Dash; VSMaster
IMPORTANT INFORMATION!
The mod will take some getting used to, but to make your life easier, make sure your tyres are in the correct window, like shown in the image below!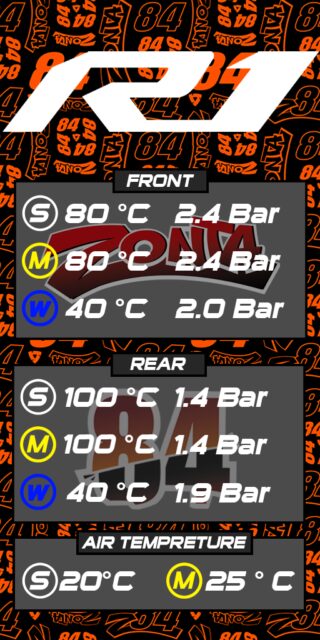 Buy me a beer (not like I drink it but hey it sounds better than begging, doesn't it? 😉
https://paypal.me/test16489?country.x=NL&locale.x=nl_NL