Description
2023-04-23 West Java Sentul International Circuit is a fictional circuit based on a real circuit, Sentul International Circuit, with a new layout, proposed by the West Java Government to compete with other international-level circuits in the country.
The circuit has a length of 4,165 KM with 14 turns. It is located at Sentul City, Babakan Madang, Bogor Regency, West Java, Indonesia, near the toll gate of Jakarta towards Bogor city and areas at the foot of Jonggol Mountains. Sentul is a hilly area at the foot of the Jonggol Mountains and a bit cooler than the tropical city of Jakarta. However, the track can still get extremely hot under direct sunlight. It is also humid and wet as well. Such characteristics cause distress to European tuners, riders and drivers who are accustomed to cooler climates.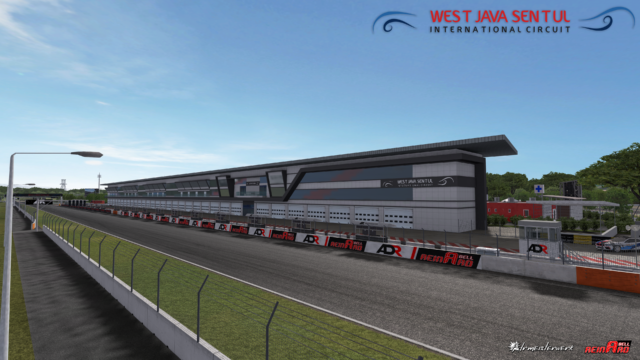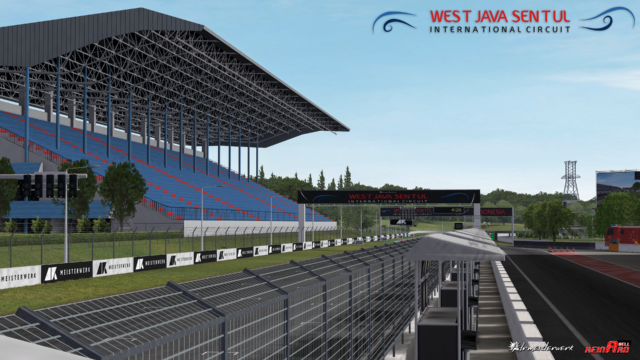 In-game Name:
West Java Sentul International Circuit v1.0
Features:
3D Start & Pit Lights
3D Grass
Bestline
Groove multiplier
Live Screen
Rain Textures
Working Timing
Working Digital Marshal Flag
CREDITS
Reinard Abel a.k.a BellReinard – Pit Building
Gzehoo – TV Cam
Codemasters – F1 Games Series, for miscellaneous objects
Kunos Simulazioni – Assetto Corsa, for miscellaneous objects
Milestone – MotoGP games series, RIDE game series, for miscellaneous objects
If you want to support my work, you can visit
If you found a bug or have any suggestions feel free to report them in my Discord!
Visit also,
My official Discord, ADR Master Server
Official Websites, Adrmeisterwerk
Official Youtube Channel, Adrmeisterwerk
Mod Instructions
Copy the pkz file and paste it into mods\tracks.
No need to extract or anything.