Description
2023-08-11
MotoGP 2023 – Husqvarna Factory Racing is a fictional livery based on & inspired by the Husqvarna IntactGP Team livery. Just want to bring a bit of light and hope to people who want to see Marquez on a KTM.
Includes:
Marc Marquez and Custom Bike Liveries
Marc Marquez and Custom Suits
This pack requires MotoGP 23 Mod by Manu & Manu's Modern Rider Mod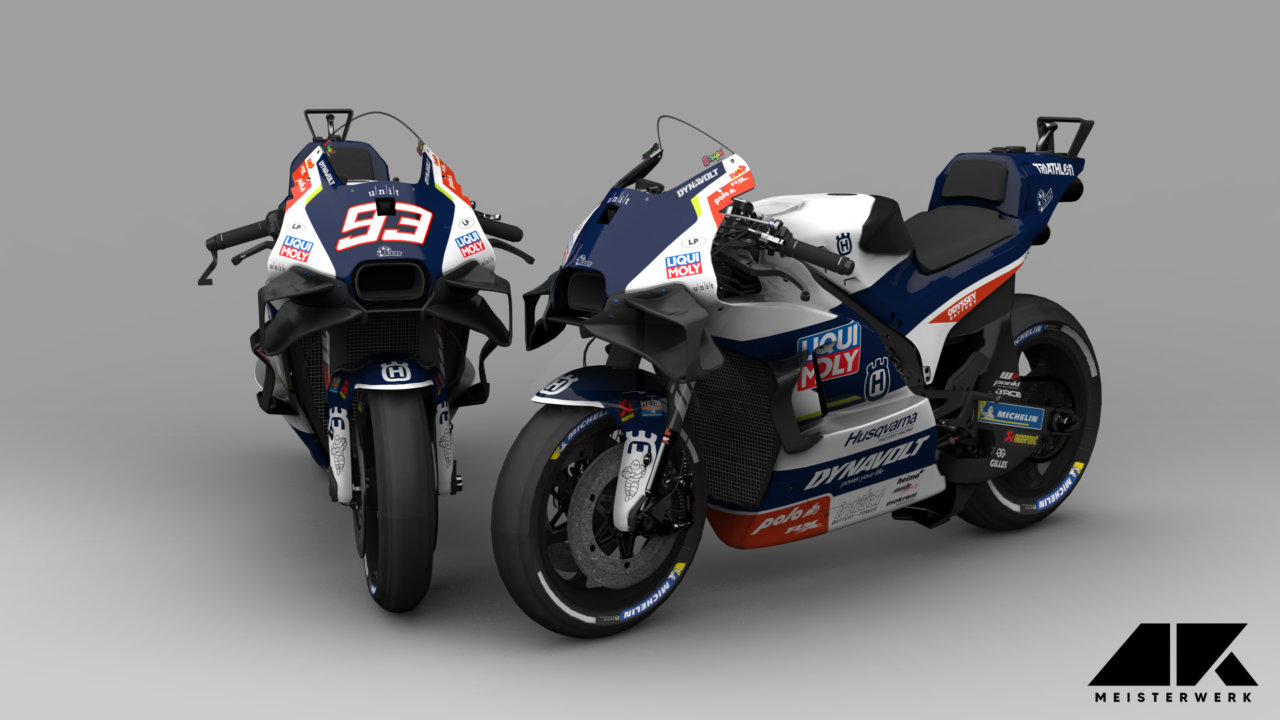 Bike liveries name & models used in-game:
Husqvarna #93 – MotoGP 23 GASGAS Factory Racing
Husqvarna – MotoGP 23 GASGAS Factory Racing
Suit liveries name & model used in-game:
Husqvarna MotoGP #93 – Modern Type 1
Husqvarna MotoGP – Modern Type 1
Custom bike paint is editable for you to edit so you can add your own number. If you want to create, remake a new/another livery, or do any of the sorts based on this paint, please let me know and ask me on Discord. I'd gladly appreciate it.

If you need the custom suit paint files to make your own rider (like add your buttpatch/nickname,or race number on the back), feel free to ask me on Discord as well.
If you want to support my work, you can visit