Description
Superbike World Championship (also known as WorldSBK, SBK, World Superbike, WSB, or WSBK) is a silhouette-class road racing series based on heavily modified production motorcycles, also known as superbike racing.
The championship was founded in 1988. The Superbike World Championship consists of a series of rounds held on permanent racing facilities. Each round has two full length races and, from 2019, an additional ten-lap sprint race known as the Superpole race. The results of all three races are combined to determine two annual World Championships, one for riders and one for manufacturers.
The motorcycles that race in the championship are tuned versions of motorcycles available for sale to the public, by contrast with MotoGP where purpose built machines are used. MotoGP is the motorcycle world's equivalent of Formula One, whereas Superbike racing is similar to sports car racing.
Europe is Superbike World Championship's traditional centre and leading market. However, rounds have been held in the United States, Malaysia, New Zealand, Canada, Japan, Argentina, Australia, Russia, Qatar, Thailand, and South Africa and the series plans on keeping extra-European circuits in rotation. An Indonesian race was also proposed for the 2008 season, but this was later cancelled by the FIM, though it was later introduced in the 2021 season.
The championship is regulated by the FIM, the international governing body of motorcycle racing. As of 2013 the championship is organised by Dorna.
The 2022 Superbike World Championship is the 35th season of the Superbike World Championship. Toprak Razgatlıoğlu has come into the season as the defending world champion.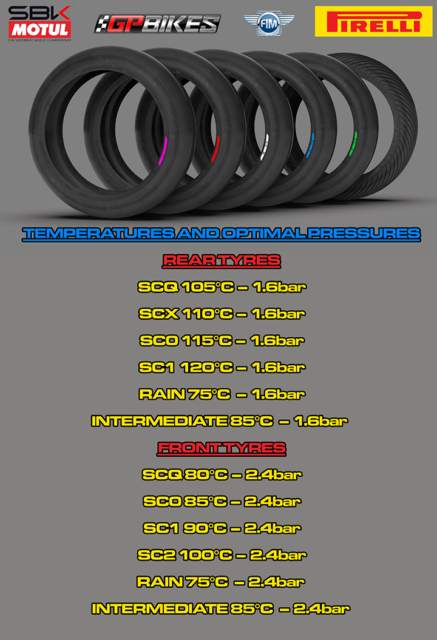 Thanks to:
To all the testers and those who have helped me in the development of the mod like: jjlosboliches, Degailen, Georgie41, Manu, Tavella65, Lu_CoideRock241, Mimo75, Adrmelandri for the helmets and suits and Davide for the skins.

If you want to appreciate the time and work put into all my work, donations are welcome 🙂
Thank you!