Description
2023-09-20
Yogyakarta ADR Academy International Motor Circuit or Yogyakarta ACA Circuit is a fictional race track. Located fictionally in the region of Yogyakarta, Central Java, it's a medium-length track with flowing corners. The main layout has 17 corners with a length of 4,532 KM and the second layout has 18 corners with a length of 4,541 KM.
TRACK BACKGROUND
The circuit is designed by a real-life architect, who happens to be my friend, BellReinard, for the purpose of his bachelor's thesis. Most of the masterplan of the circuit (layout, buildings, circuit surroundings, etc) has been done so unlike previously, I just followed his masterplan, recreated it, and of course, made some adjustments to be and meet the proper 'game' quality. This is my 5th scratch-made track released to the GP Bikes Community. Our reasoning for the track name is that we're just taking the piss out of one of the world-class circuits, which, funnily enough, has one of the longest circuit names in the motorsport calendar.
This track was started April, but due to not a lot of free time and even when I had, I had focused on other things, I hadn't been able to finish it. At best it should've been done and released within 2 months after I started it, but hey, better late than never! Additional 3D objects that are used to decorate and complete the track, are still taken from various games (credits below). There may or may not be updates in the future, as it's pretty much 100%, so changing major things, like surface, would affect other things.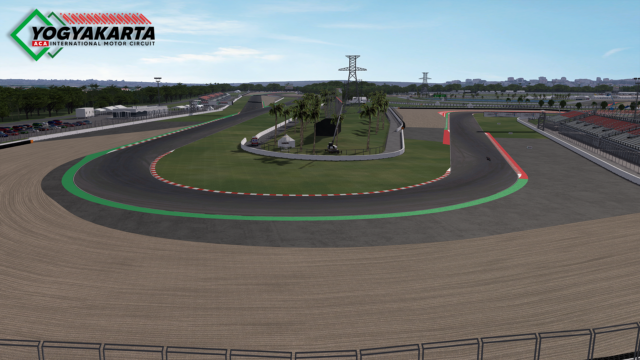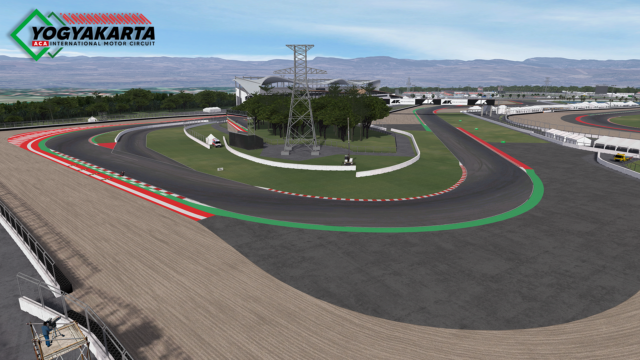 In-game Name:
Yogyakarta ACA Circuit v1.0
Available Layout
Yogyakarta ACA Circuit v1.0 – Layout B
Features:
3D Start & Pit Lights
3D Grass
Bestline
Groove multiplier
Live Screen
Rain Textures
Working Timing
Working Digital Marshal Flag
CREDITS
BellReinard – Circuit Master Plan (Design, Layout, Buildings, etc)
Codemasters – F1 Games Series, for miscellaneous objects
Kunos Simulazioni – Assetto Corsa, for miscellaneous objects
Milestone – MotoGP games series, RIDE game series, for miscellaneous objects
If you want to support my work, you can visit
If you found a bug or have any suggestions feel free to report them in my Discord!
My official Discord, ADR Master Server

Official Websites, Adrmeisterwerk

Official Youtube Channel, Adrmeisterwerk
Mod Instructions
Copy the pkz file and paste it into mods\tracks.
No need to extract or anything.